Welcome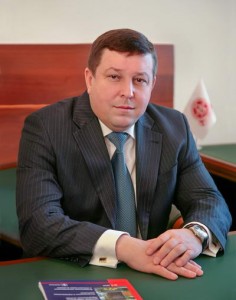 Dear Colleagues!
Currently, we see that new education system in Russia is in the formative stage and this new system is based on the entry into the world educational space. The process is accompanied by substantial changes in the pedagogical theory and practice. Medical knowledge now becomes a multi-disciplinary focus.
The aim of the conference "Week of Medical Education - 2020" is to create the educational continuum in continuing medical professional development, improving the assessment of professional qualifications and main approaches to the nationwide system of simulation study.
Our Conference serves not only to promote globalization of scientific and educational processes and modernization of Russian medical education as a whole, it also creates conditions for a constructive dialogue and exchange of experience between professionals.
Undoubtedly, the upcoming Conference will be held in the standard and constructive operating mode. All participants will be able to find interesting and useful information within the variety of presented topics and reports.
I wish all the participants and guests of the Conference success in work, creative and fruitful working relationship.
Rector
I.M. Sechenov First Moscow State
Medical University
Petr V. Glybochko